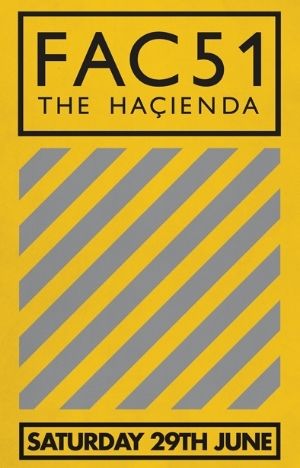 The time has arrived when Leeds based outfit Shine present to you a spectacular piece of history from an Acid House movement which dominated the latter end of the 80's, the time when UK pioneers recognised a new sound. This sound was to define an whole generation.
The main bulk of these times took reign during the 2 'Summer Of Love' years in 1988 & 1989 and at the centre of this underground scene were a Manchester Club in the North of England called
The Hacienda
. From there came a DJ called
Mike Pickering
his name grew into something special & something of a legend.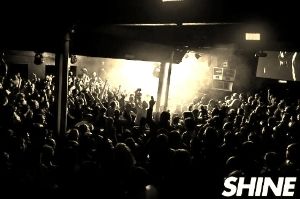 So without further ado Shine presents to you, the now
FAC 51 The Hacienda
with its line up headed by Mike Pickering back at the legendary club of Leeds,
The Warehouse
. Mike last played there over 20 years ago for SOAK with his Hacienda DJ partner Graeme Park. This time he will be playing alongside an array of DJ talents who have all graced The Hacienda Technics.
Also heading the bill as a live PA from Graeme Park's Hacienda Classics, will be the one & the only soulful voice of
Alison Limerick
who is well known for her monster hits, 'Where Love Lives' and 'Make It On My Own' of which she will be performing on the night. George Michael, Courtney Pine and Lamont Dozier are just a few of the artists she's worked alongside but in '93 for Mike Pickering, Alison lent her backing vocals for M People's 'Elegant Slumming' album song, called 'Melody of Life'.
The Hacienda has grown to be one of the most globally influential clubs to have started such DJ talents who have gone on to stand the test of time in the House music scene. Shine has carefully handpicked some of these legendary DJ's including,
Allister Whitehead
,
Tom Wainwright
,
Ian Ossia and Luv Dup, who each
hold a unique yet technically brilliant skill that proceeds their reputations.
Shine have also carefully chosen for Room 2 otherwise known as The Loft, Leeds local legend's Graham Dixon and Mark Holliday to play their renowned 1990 Kaos / Ricky's style sets. They will be accompanied & supported by Shine's very own residents of quality style & ability, who are Garry Dabill: Up Yer Ronson, James Noon: Hacienda & Jamie Richardson of Shine.

More than thirty years after first opening back in 1979 by visionary
Mike Wiand
the legendary Leeds music venue The Warehouse returns with an astonishing new look, sound and feel. This is the place that started it all, opening up even before the Acid House movement which changed the very foundations of a generation. From the late 70's, The Warehouse introduced a whole new culture and became the epicentre of music and clubbing in the North of England.
Having played host to some memorable bands and DJ's over the years with everyone from Frankie Goes to Hollywood to Sugar Hill Gang, Oasis to The Stone Roses, Happy Mondays to Bridewell Taxis, Sasha, Greg Wilson, LFO and Mike Pickering. The Nights will forever be immortalized in the memories of the hearts for those who were lucky enough to go.
Mike Wiand envisaged it, The Warehouse 33 years on, created an image of it. Click, for full image!!

On Saturday 29th of June, expect nothing but excellent music, from a Funktion One sound system, with electrifying lasers, lighting, strobes, smoke machines, visual backdrops & exciting projector screens, generating an atmosphere which will stand long in your memories for the years to come!!

SEE YOU ON THE DANCEFLOOR!!